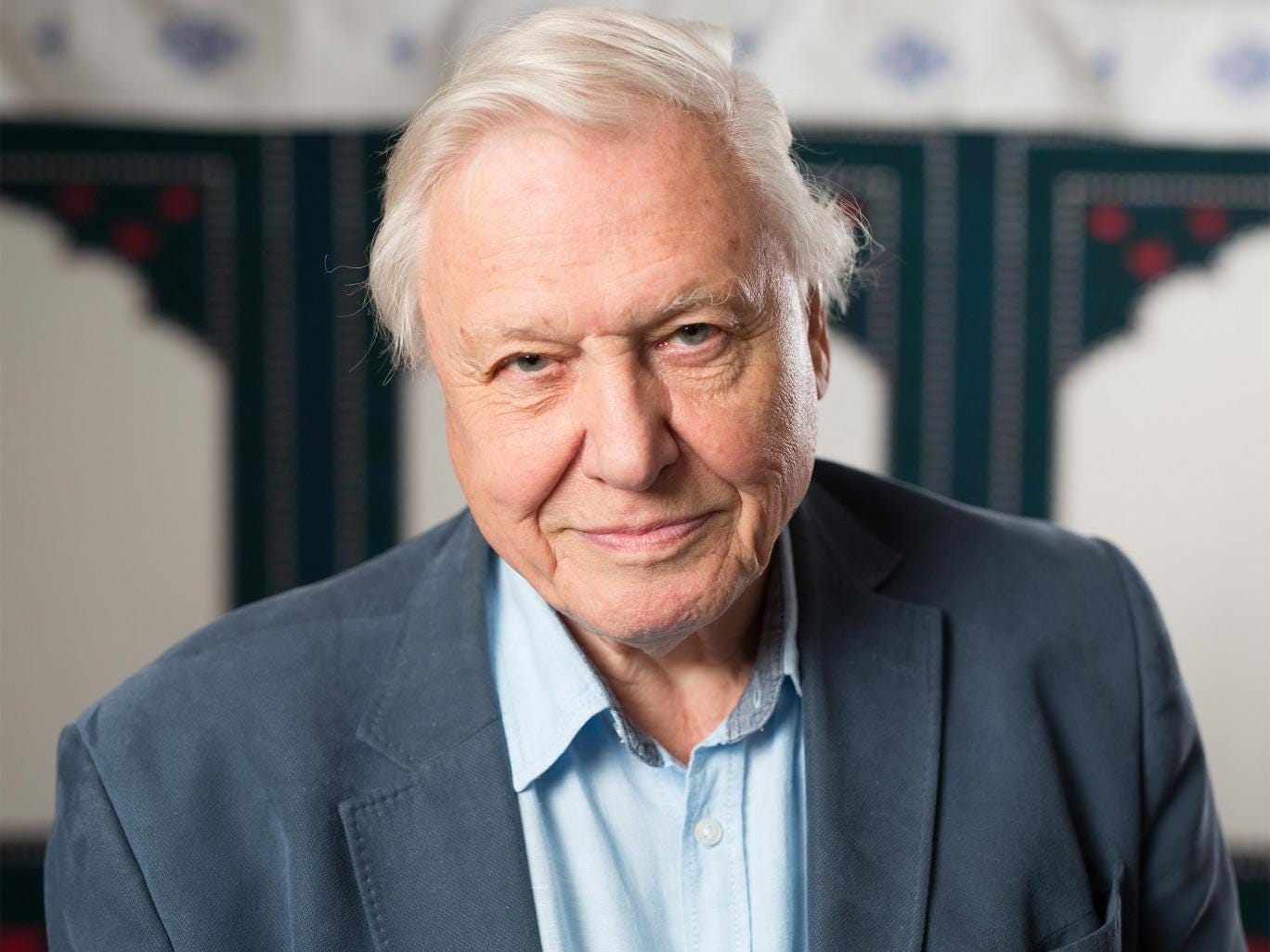 In addition to honorary Doctor of Science awards from the University of Cambridge and University of Oxford, he is the recipient of 31 honorary degrees from various British universities.
A 2002 BBC poll named him among the 100 Greatest Britons. He is also the top ten "Heroes of Our Time" according to New Statesman magazine.
A 2006 Reader's Digest Poll named him the most trusted celebrity in Britain. The following year he won The Culture Show's Living Icon Award.
In the 1970s he won the BAFTA Desmond Davis Award, the Royal Geographical Society's Cherry Kearton Medal and Award and was awarded the Commander of the Order of the British Empire (CBE).
In the 1980s, he received a BAFTA Fellowship and a Knighthood and was named a Fellow of the Royal Society (FRS).
In the 1990s, he was awarded the Commander of the Royal Victorian Order (CVO) for producing Queen Elizabeth II's Christmas broadcast for a number of years.
Some of the distinguished awards he received in the 2000s are Michael Faraday Prize awarded by the Royal Society the Descartes Prize for Outstanding Science Communication Actions, and the Order of Merit (OM).